USask Prince Albert Campus
Opening Celebration

Join us in celebrating the opening of the Prince Albert Campus and the beginning of a new era for the University of Saskatchewan, Prince Albert and Northern Saskatchewan.
By delivering on our commitment to bring all USask programs in Prince Albert together in one place, we are providing opportunities for everyone in our university community to reach their goals closer to home.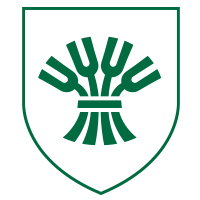 President Peter Stoicheff, Chancellor Grit McCreath, Jacqueline Ottmann, Vice-Provost Indigenous Engagement and Patti McDougall, Vice-Provost Teaching, Learning and Student Experience welcome students, faculty and staff to the Prince Albert Campus and share how USask is advancing its commitment to be the university the world needs.
Hon. Joe Hargrave, MLA for Prince Albert Carlton and Minister of Crown Investments Corporation sends warm wishes to the USask community and acknowledges how important the university is to Saskatchewan and our northern communities.
Mayor Greg Dionne congratulates USask and shares his excitement for the Prince Albert Campus and what it means to the city and community.
Located in the heart of Prince Albert, the campus brings together USask's educational programming previously taking place at sites across the city. Students can start or complete degrees in the Colleges of Agriculture and Bioresources, Arts and Science, Education, Kinesiology and Nursing, and the Edwards School of Business. Additionally, students will also be able to complete one year of study towards: dentistry, medicine, nutrition, pharmacy, physical therapy and veterinary medicine.
A new dental clinic, opening on campus the fall of 2020, will play a key role in improving access to oral health care services for priority populations in the community and supports the College of Dentistry's commitment to be a leader in inclusive community care.
Grand Chief Brian Hardlotte, Prince Albert Grand Council speaks about the significance of the new campus for Indigenous students and communities.
President Glen McCallum from Métis Nation – Saskatchewan shares his thoughts on how the Prince Albert Campus will impact Métis students and communities.
Listen to USask Elder Roland Duquette and his reflections on our shared purpose as a campus community.
USask has a long history of being present in the north—running academic programs and conducting research with communities. The new campus, along with the development of a northern strategy, reaffirms the university's commitment to Indigenous and northern education.
"The new campus in Prince Albert will enhance our ability to provide high-quality post-secondary education to Indigenous and northern communities and will serve as an anchor for the university's emerging northern strategy. Our students, faculty and staff will benefit from an investment that promotes quality educational programs and student support services."
– President Peter Stoicheff, University of Saskatchewan
College leaders welcome students and speak to the ways the new campus will impact the USask student experience in Prince Albert and northern communities.
Our USask Prince Albert students share their thoughts on the new campus and how it will improve their connection with other students and the whole campus community.
Prince Albert and area USask alumni took the time to share messages about their ongoing connection to the university and the opportunities the new campus brings to current students and the community.
The campus provides a safe and respectful learning and work environment in which all students, staff and faculty can aspire to excellence and success.
Please note: A Grand Opening will be planned at a future date when it is once again safe to gather in person. Stay tuned for details!